Hi guys, Lets talk about Akwa Ibom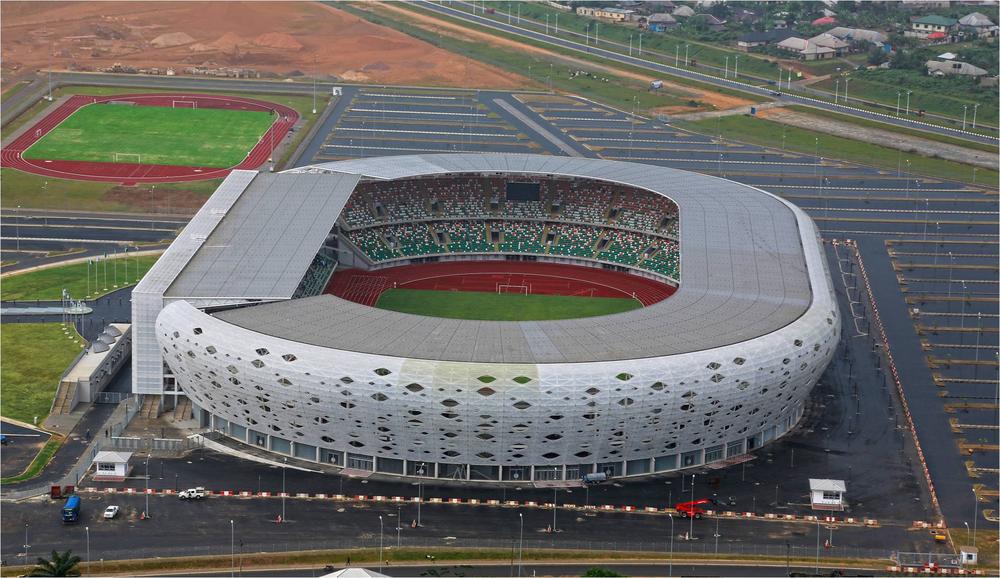 Nigeria's 21st State, AKWA IBOM is located in the southern extreme of Nigeria's geographical outlay. Home to about 3% of Nigeria's population, Mother Nature has blessed all 7,081 square
Kilometres of arable land, waters and its people with moderate climate, a beautiful ecological landscape endowed with a wide variety of Agricultural, Petroleum, Mineral, Marine, Wildlife as well as Human resources.
This accounts for Akwa Ibom's place as one of the country's top revenue earners. Investment opportunities therefore, abound in the state. The State is home to people of diverse nationalities and tribes alike, owing to an innate culture of hospitality.
In Akwa Ibom you will find some of the friendliest Nigerians. Living expenses are comparatively affordable, while leisure and entertainment are available in an avalanche of options. Investors usually weigh the risks involved in venturing into a new business environment, and so they carefully scrutinize several factors to determine the safety of their investments.
At an Economic and Investment Expo in London in 2012, Akwa Ibom was noted to be a state that "…brims with hope and investment opportunities". The enabling environment for investments is very glaring in Akwa Ibom due to an avalanche of factors.
Economic Policies:
A key step in the process of investment is environmental scanning. Government policies are a root ingredient in this respect. Although the Udom Emmanuel–led administration is still nascent, the Governor has started taking steps to fulfil his election promises of policies that will translate the framework of world-class infrastructures built by preceding administrations into economic development, wealth-creation and human empowerment. This means that would-be investors can tell the direction of the government's policy thrust and how it will affect their assets in Akwa Ibom.
Logistics:
Akwa Ibom is one of few Nigerian states serviced by multiple export free zones – notably Port Harcourt and Calabar – meaning multiple benefits for investors. Add this to the Federal/State Government-planned Ibaka Seaport and a functional airport, Akwa Ibom is accessible to the world. Meanwhile, administrations have been deploying resources into upgrading intra-state road networks.
Agriculture: Large farmlands of fertile soil and a complimentary climate all-year-round present a favourable environment for the production of food and tree crops as well as livestock, which is essential in the nation's renewed drive in agriculture as an alternative revenue source to oil & gas. This provides lofty opportunities for industries with Agriculture-based interests. Nature has also been fair to Akwa Ibom with an absence of natural disasters.
Power:
This sector has been a major determinant to the lethargic growth of the Nigerian economy. But, with the present administration's drive for constant electricity supply and 100% coverage, insufficient power supply will in no time be a thing of the past in Akwa Ibom.
Housing:
Akwa Ibom has given priority attention to its housing needs with the rapid growth of the Real Estate industry. A proliferation of housing estate projects now dots the Akwa Ibom terrain as both State and local government thoroughly administers land use in order to regulate the housing sector to meet the ever-increasing needs.
Mineral Resources:
One of Nigeria's top three oil-producing states, Akwa Ibom also has tremendous reserves of other mineral resources like clay, limestone, salt, coal, and glass sand. Investment opportunities in Akwa Ibom, according to the Ministry of Information, include: • Food and Beverages • Base Metal (including Iron and Steel) • Wood and Allied Steel Products. • Chemical and Pharmaceuticals. • Textile, Leather and Wearing Apparels • Electrical and Electronics • Domestic and Industrial Plastics Foam and Rubber. •
Non-Metallic Materials Human resources:
The population of educated Akwa Ibom citizens is high and steadily increasing. The average citizen of the state is known to be industrious and this availability of skilled, willing and competent labour provides investors with a ready human resource. The State Government has also placed emphasis on the establishment of training centres for further human capacity development.
Security:
Akwa Ibom is reputed as one of Nigeria's most peaceful states. The communities are not restive, and the incidences of crime remain relatively low. The security agencies are well-motivated and diligent in the discharge of their duties.
Local markets:
As at the last census in 2006, Akwa Ibom state's population was pegged at a little less than 5 million. This provides a large market for businesses, further boosted by the densely populated surrounding cities like Port Harcourt and Aba which are in their won rights, huge centers of commerce. Investment brings economic growth and development and is a principal determinant in the creation of wealth. With the market available, favourable government policies and raw materials in abundance, along with the other factors stated here of a surety, Akwa Ibom State is a safe haven for smart investors. LIVE, WORK, INVEST IN AKWA IBOM.
In case of any omission, errors, suggestions or requests, you can drop these in the comment box below
DONT FORGET TO COMMENT, LIKE OR SHARE :)